CheckSite
2010
CheckSite is a tool that can be used to find potential problems in websites. I created CheckSite during my time at Colorize.
When making websites you need to keep an eye on two types of standards: the official web standards, which are checked by the W3C Validator, and the unofficial standard of making sure that your website actually works as intended on all commonly used browsers. The advantage of using CheckSite is that it checks both, and that it does it automatically for all pages within your website. When done, CheckSite will produce an overview of all potential issues found in all pages, including an easy-to-read summary.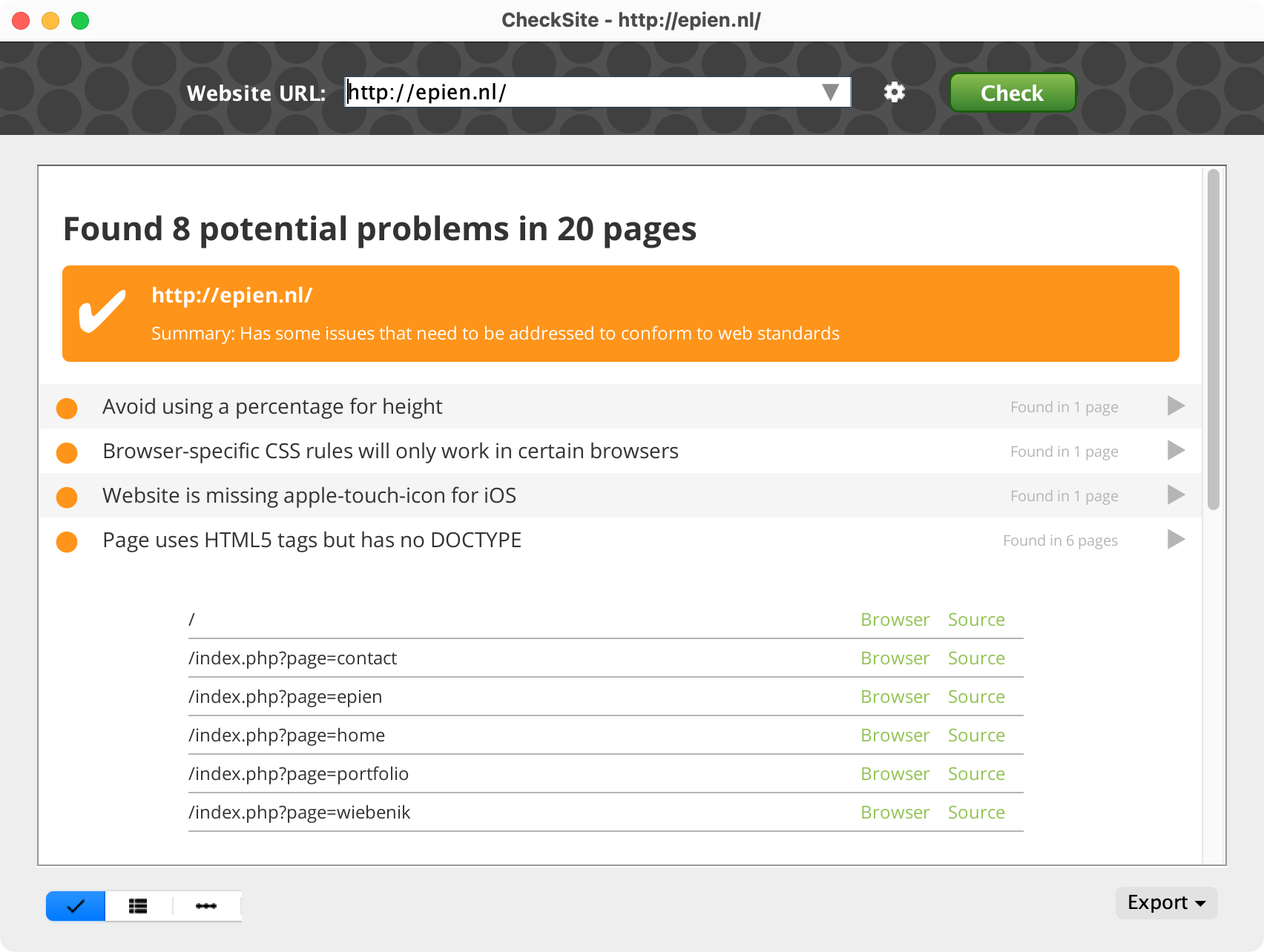 CheckSite summarizes what needs to be fixed for every page
CheckSite started out as an initial tool at Colorize. Back then we were mainly involved in creating websites, both design and development, for small and medium-sized companies. Testing whether the design of these websites looked and worked across all browsers was taking a considerable amount of time. In many cases you can spot potential problems in websites by just looking at the HTML and CSS. We therefore created CheckSite as an internal tool to speed up testing.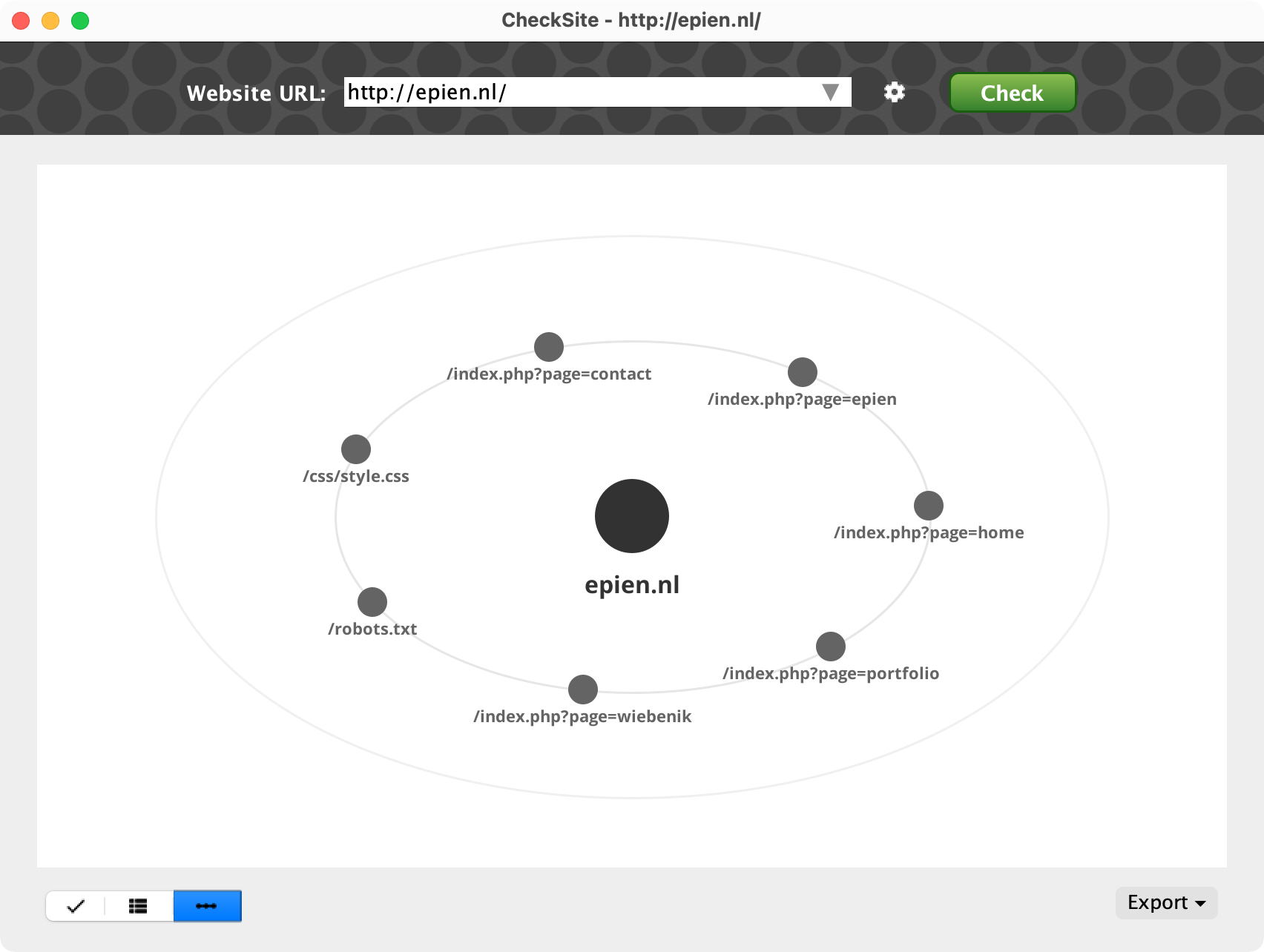 CheckSite visualizes all pages within the website
Eventually we expanded CheckSite to a full application, initially selling it through affiliates like Bits du Jour, and later offering it through the various app stores. At its peak, CheckSite had around 3000-4000 active users.
« Back